We were down for a wonderful ten days in Thezan early in March
Amongst the many delights of the visit was a new addition to the Presbytere breakfast table - Granola - made by our hosts, Martin and Sile Dwyer.
And as another delight, Martin gave me some cooking lessons and demonstrations, including confit de canard, how to make a souffle, how to make and bake bread and pastry and the granola.
Since we returned I have so far only made the granola - the third batch of which I made this morning.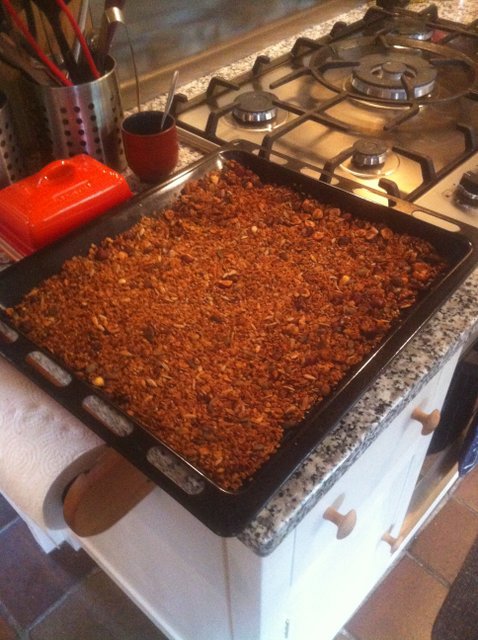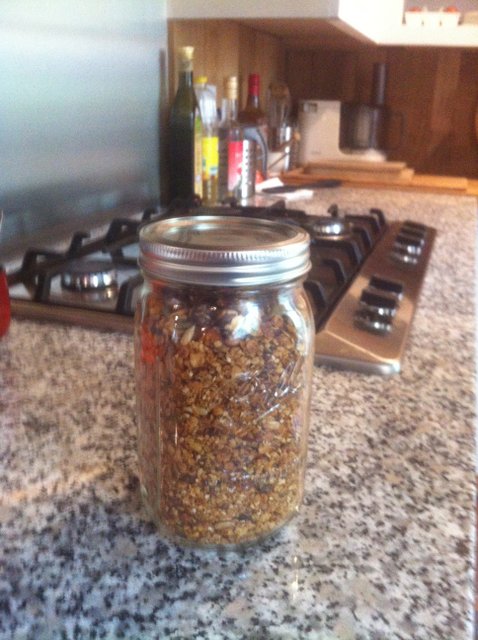 I made the first two batches exactly according to the master's instruction but I gave a slight tweak to this batch - but I won't admit here to what that tweak was until we have given it the taste test!