The chickens go into their run of their own accord at dusk but still need to be locked-in. So, during the summer, this often had one of us having to wait up later than one would wish........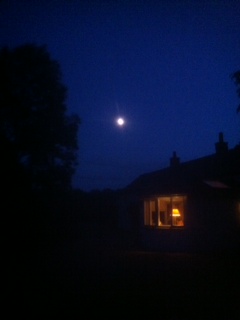 ...........but last Wednesday, this was the scene as I walked back to the house having completed the task well before 9.00pm.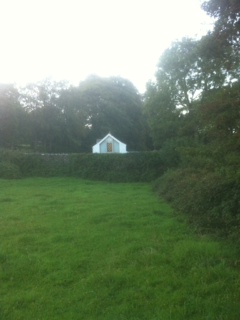 And I was out picking sloes late last evening - and when I see the Kilkenny colours in our gable window......I know it's autumn!

It was not until after I had written the title to this entry that I noted that my last effort - some sixteen months, or five seasons, ago - was entitled 'It's Spring at Ballyduff........'
I am unsure as to what it is that has prompted me to return here but, it seems to me, that it is somehow satisfactory to note the connection between the two entries........
I am equally unsure as to whether this will be a one-off or whether I will continue as before.
We shall see.........